Thursdays, May 20 - June 24, 2021 | 6 - 7:30 PM
A series of 6 free webinars focused on learning tools and best practices for conserving water at home, in the yard, and on the Farm & Ranch.
Please click on the date link found below for more information on each session.
---
May 20
Hydrogeology of New Mexico
- Stacy Timmons, Associate Director, Hydrogeology Programs, New Mexico Bureau of Geology & Mineral Resources
Resources
Water Conservation at Home
- Susann Mikkelson, Quay County, Family & Consumer Science Agent
How much water does your household use in a day? Few people really know the extent of their water consumption. Water conservation in the home (and everywhere) is also conservation of other precious family resources – energy and money. This session will provide practical, easy to implement water and cost-saving practices and adaptations, share simple tips and tricks, and offer do-it-yourself ideas for water conservation in the home.
Resources
---
May 27
Groundwater Level Monitoring
- Kristin Pearthree, Research Scientist, New Mexico Bureau of Geology & Mineral Resources
Resources
Lush 'n Lean: Xeriscaping Gardens for Abundant Plant Diversity and Water Conservation
- Kevin Lombard, Associate Professor of Horticulture and Superintendent, Agricultural Science Center at Farmington
- Marisa Thompson, NMSU Extension Urban Horticulture Specialist
Xeriscaping is not just filling a landscape with rocks, gravel, and a few yuccas. Effective xeriscapes combine native and adapted water-thrifty plants, mulches, efficient irrigation systems, and water catchment techniques for maximally beautiful and sustainable landscapes. Join us as we discuss proven xeriscaping strategies and tools to help you get more out of your garden while using less water.
Resources
---
June 3
Water Cycle of New Mexico
   - Kevin Hobbs, Field Geologist, Hydrogeology Programs, New Mexico Bureau of Geology & Mineral Resources
Resources
Water Conservation in the Yard
- Kevin Lombard, Associate Professor of Horticulture and Superintendent, Agricultural Science Center at Farmington
- Sara Moran, Horticultural Extension Agent, Bernalillo County
- Lynda Garvin, Valencia County
In this session, we will explore one of the most efficient irrigation systems, drip irrigation. This micro irrigation system offers the potential of saving water. Additionally, we will learn the basics of water harvesting in your yard to avoid runoff and take advantage of rainwater.
Resources
---
June 10
Soil Health
- Casey Holland, Chispas Farm Director

Water-Wise Vegetable Gardening
- Stephanie Walker, NMSU Vegetable Specialist
This talk will provide information on best irrigation practices, plant growth management, and drought tolerant vegetable options to maximize efficient use of water in our vegetable gardens.
Resources
---
June 17
Water Conservation and Management on New Mexico Farms
- Del Jimenez, NMSU Agricultural Specialist
Water is a precious commodity in New Mexico and the western United States for sustainably of communities and agriculture. We will explore the importance of water in New Mexico for production agriculture and ways that it is applied to crops.
Resources
Soil Moisture Sensors for Precise Irrigation
- Koffi Djaman, Asst. Professor Science Center at Farmington
Efficient use of water in agriculture is no longer an option but a requirement. Under the increasing drought conditions across New Mexico, precision water management strategies using high-efficiency irrigation management tools such as soil moisture sensors have the potential to reduce crop water use, maintain yield, increase crop water productivity, and reduce environmental impact. We will present different soil moisture sensors available in the commerce which can be used is a small, medium, and large garden
Resources
Alternative Water Sources for Landscape Irrigation
- Bernd Leinauer, Extension Turfgrass Specialist
Use of potable water for outdoor irrigation is increasingly restricted and non-potable water sources are now being considered as a replacement. These non-potable water sources include groundwater, surface water, grey water, or recycled water. We will discuss the opportunities and challenges that such waters present and whether they should be used for outdoor irrigation.
Resources
---
June 24
Managing Groundwater: An Invisible Resource
- Kate Zeigler, Zeigler Geologic Consulting, LLC
In this talk, we'll discuss an example of managing groundwater resources in northeastern New Mexico by exploring the unique geology of the region and how it partitions groundwater resources, methods used to gather data documenting these resources, and examples of resource conservation put into practice by local agricultural producers.
Resources
Water Conservation on the Ranch
- Marcy Ward, Extension Livestock Specialist
- Casey Spackman, Extension Range Specialist
Water on the ranch is one of the most limited and precious resources for livestock production. Preparing to capture, store, and preserve this commodity when precipitation events occur is critical. Additionally, livestock genetics and water quality can have implications on conservation efforts through intake quantities. We will discuss current and novel water management strategies and how these can be implemented on the ranch. 1 CEU available.
Resources
Brought to you by:
Bernalillo County Extension
Mora County Extension
Quay County Extension
Valencia County Extension
Agricultural Science Center at Alcalde
Agricultural Science Center at Farmington
Agricultural Science Center at Los Lunas
Extension Animal Science & Natural Resources
Extension Plant Sciences
---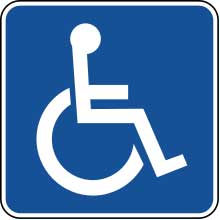 If you are an individual with a disability who is in need of an auxiliary aid or service, please contact Suzanne DeVos-Cole or Susann Mikkelson by May 7, 2021.

New Mexico State University is an equal opportunity/affirmative action employer and educator. NMSU and the U.S. Department of Agriculture Cooperating.
---
Other Resources
Next Generation Water Summit
June 2 - 4, 2021
Drought, Growth, and Social Inequity
Suzanne DeVos-Cole
Phone: 575-387-2856
Email: sdcole64@nmsu.edu
Susann Mikkelson
Phone: 575-461-0562
Email: susannm@nmsu.edu